Tim Miller Plumbing
Tim began working for A&T Burt Ltd, a large commercial plumbing company in Christchurch, as an apprentice in 1975. He became a qualified plumber and in 1980 was transferred to Nelson, where he continued to work for them until 1986. During this time he worked on contracts including the Nelson Hospital Laundry and many education contracts. Tim founded his business as a sole trader in 1986, working from home in Tahunanui Drive, Nelson. He built the business gradually over the years and in March 1996 became a limited liability company.
Today we have a large number of staff at varying levels, including a mixture of certifying, trade staff and apprentices. We have a great team that are focused on providing great service and high-quality workmanship. We provide a fast response to emergencies and our staff go the extra mile to accommodate the needs of our clients.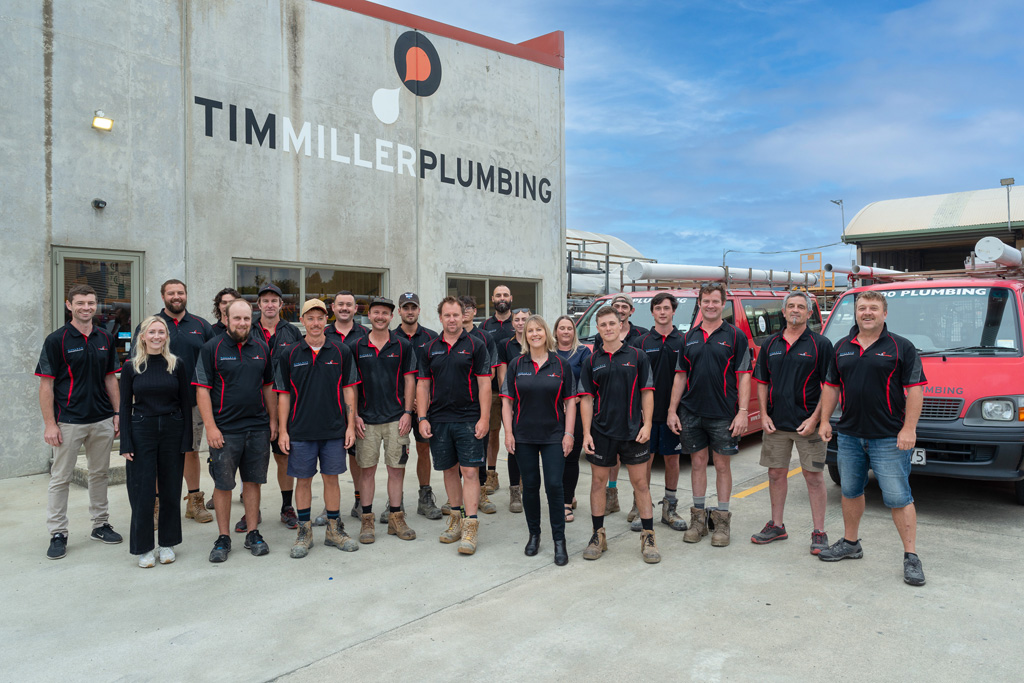 Tim Miller Plumbing Management Team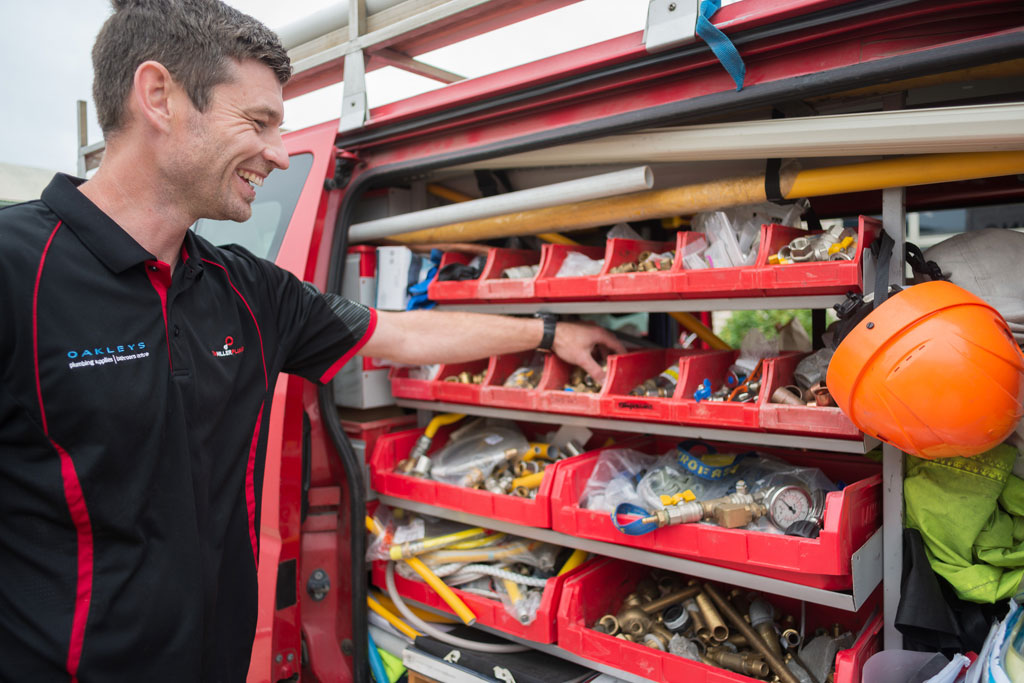 Jamie Marwick
Jamie is the General Manager of Tim Miller Plumbing, he oversees day to day running of the company, staff, and quoting with a strong focus on maintenance and heating jobs.
Jamie started with Tim Miller Plumbing as an apprentice in 2007 and became qualified as a plumber, drainlayer and gas fitter. He moved to the UK where he worked as a heating engineer and learned the trade of hydronic central heating. Installing, commissioning, and servicing radiator and underfloor heating systems. Jamie brought these skills back and rejoined the Tim Miller team in 2016.  Jamie gained his certifying plumbing licenses while building the hydronic heating side of the company before moving into management. Jamie has a great positive personality and always has a smile on his face. He also still loves to get out on the tools and keep relevant with the plumbing and heating industry so you never know, you may see him on the next job.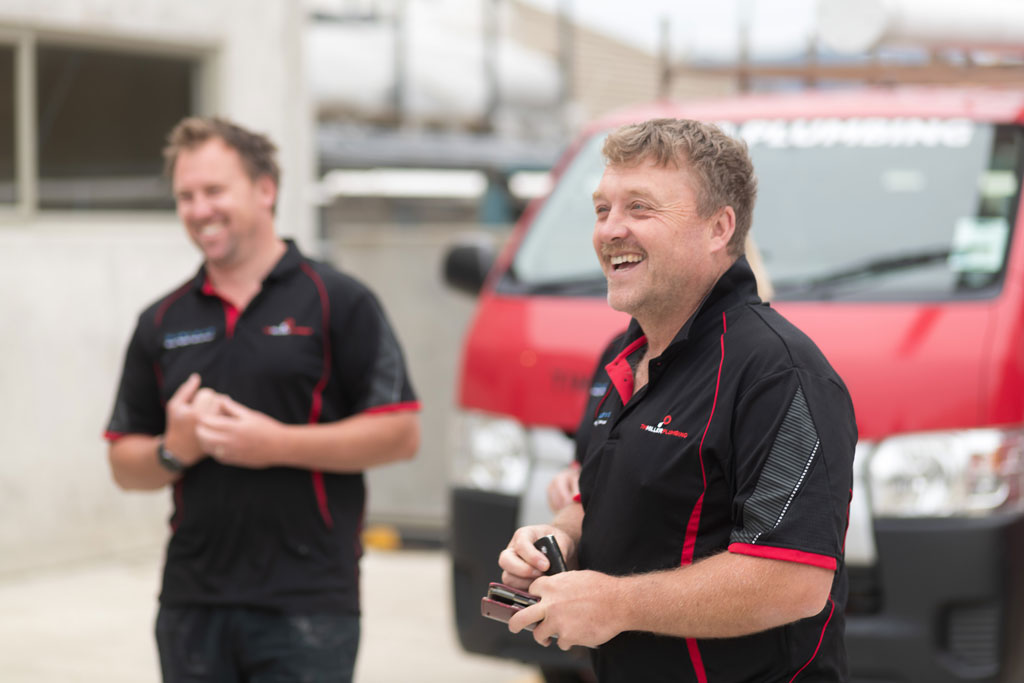 Merv Ward
Merv is the Contracts and Quotation Manager at Tim Miller Plumbing. He oversees large contract work, from quoting through to project completion. Merv joined Tim Miller Plumbing in 2001 and is a company shareholder, with over 30 years' experience in the plumbing and drainage industries. He is a certifying plumber and drainlayer and has gained experience working in both New Zealand and the United Kingdom. Merv specialises in the quoting and project management of large commercial and residential projects, as well as managing large contracts and quoting work at all levels. He brings a wide skill set and years of experience, as well as a positive attitude and a strong focus on customer satisfaction.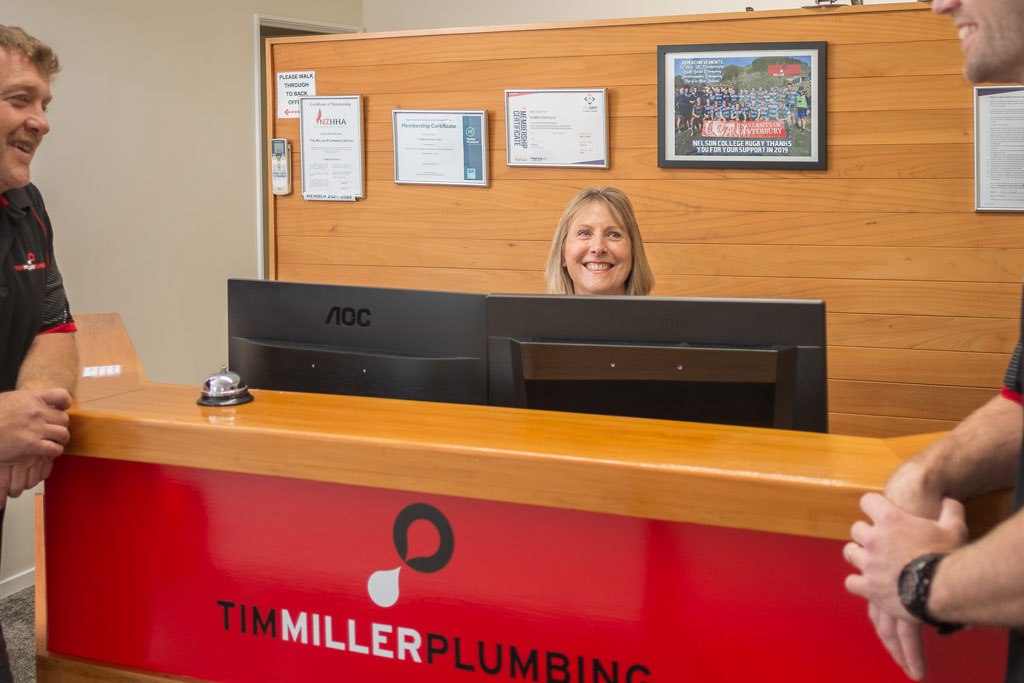 Anne Miller
A company director, Anne has worked in the company from its early beginnings alongside Tim and has always had a big focus on Customer satisfaction and service. Her current role is as Financial and Human Resources Manager, she oversees the admin team as well as many facets of the business, and has been involved in training many apprentices over the years. She has a strong focus on ensuring the company continues to serve the needs of the local community and maintains a high level of quality service as well as ensuring the health and well-being of the staff. She has a passion for the plumbing industry and has a strong commitment to training for the future.